A well-balanced quality Asian equity fund that aims to provide a high underlying dividend yield, offering diversified income exposure and dividend surprise for the potential of additional excess returns.
Benchmark
MSCI Asia Pacific ex Japan
Fund launch date
6 April 1999
Typical number of holdings
40-60 companies
Fund manager
George Gosden (since January 2013)
1. Attractive dividend yield:
In aggregate the fund aims to provide a yield at least 10% above that of the underlying index.
2. Diversified sources of income:
The team invests in high-quality companies across the Asia Pacific region ex Japan to create a well-diversified portfolio spread by country and sector.
We seek to invest in companies with the possibility for an unanticipated change in dividend policy as a potential additional source of excess returns.
Please note that dividend distributions (if any) are not guaranteed and may be paid out of distributable income, capital or both. Please note that a positive distribution yield does not imply a positive return. Any distributions paid may result in the immediate reduction of net asset value per share/unit.
A clearly defined and repeatable investment process
Bottom-up stock selection is the main driver of the investment process.  We overlay fundamental, quantitative and Environmental, Social & Governance (ESG) screens to continually evaluate and direct our focus to companies with characteristics that fit with our investment philosophy.
We focus on franchises with sustainable business models, returns focused management, attractive valuation given growth prospects, scope for earnings surprise, sustainable dividends and potential for dividend surprise, whilst considering underperforming franchises only with clear catalysts for change.
Evaluating companies in this way – analysing multiple sources of excess returns – is a more effective than any single approach because it yields a more comprehensive understanding of factors that drive performance.
Our investment approach seeks to maximize total return through a focus on both capital appreciation and income. We believe companies that can demonstrate a sustainable income whilst exhibiting the potential to grow dividends are best placed to take advantage of the maturing approach to capital distribution within Asia. We combine this with dividend surprise for additional excess returns – exposing the potential for an unanticipated change in dividend policy. We believe this approach will reap the benefits of Asia's evolving demographics, as these are likely to result in continuing domestic interest in companies that can pay sustainable, growing dividends over time.
Portfolio Manager, Asia Equities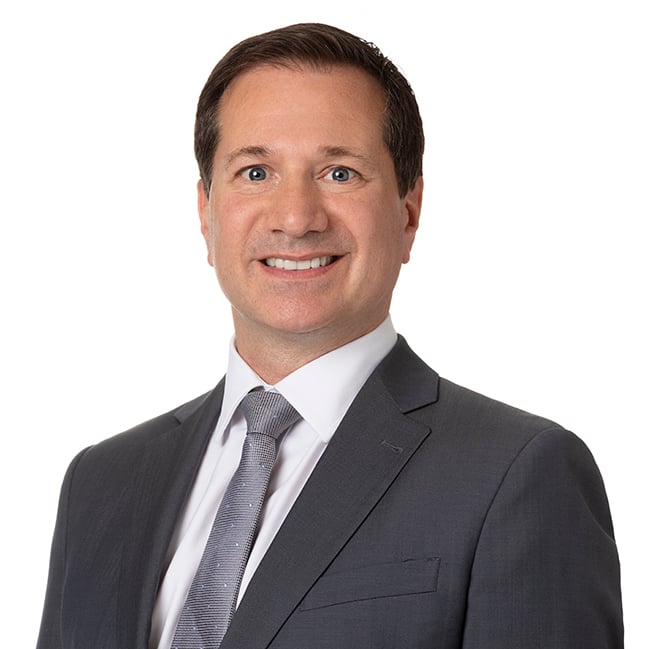 Portfolio Manager, Asia Equities
George Gosden joined the company in 2010 as a senior portfolio manager. He is the Deputy Head of the Asia ex-Japan Equities team and has research responsibility for India. He is also the lead portfolio manager for the Threadneedle (Lux) Asian Equity Income and a number of institutional portfolios.
Before joining the company, George was a director at Insight Investment, where he managed retail and institutional strategies for the Asian and international equity teams. He previously managed Asian equities at Clerical Medical and Equitable Life.
George has MA in economic development and international trade and a BA in economics from the University of Nottingham.
This material in this publication is for information only and does not constitute an offer or solicitation of an order to buy or sell any securities or other financial instruments to anyone in any jurisdiction in which such offer is not authorised, or to provide investment advice or services. Investors are advised to read and understand the contents of the Offering Documents before investing. This publication has been prepared without taking into account the objectives, financial situation or needs of any particular person. Before making an investment decision to hold or continue to hold shares in the fund, you should consider, with the assistance of a financial or other professional adviser, whether the investment is appropriate in light of those circumstances. In the event an investor chooses not to seek advice from a financial adviser, the investor should consider whether the fund is suitable for him.

Past performance of the fund and its manager and any forecasts or information on the economic trends are not necessarily indicative of the future or likely performance of the fund or its manager or
a guarantee of future trends. The value of investments and any income is not guaranteed and can go down as well as up and may be affected by exchange rate fluctuations. This means that an investor
may not get back the amount invested. Dividend distributions (if any) are not guaranteed and may be
paid out of distributable income, capital or both. Please note that a positive distribution yield does not imply a positive return. Any distributions paid may result in the immediate reduction of net asset value per share/unit. The fund may invest in financial derivative instruments to the extent permitted under relevant laws. As such, it may experience greater volatility in its net asset value. Further details are available in the Offering Documents.

The research and analysis included in this document has been produced by Columbia Threadneedle Investments for its own investment management activities, may have been acted upon prior to publication and is made available here incidentally. Any opinions expressed are made as at the date of publication but are subject to change without notice and should not be seen as investment advice. Information obtained from external sources is believed to be reliable, but its accuracy or completeness cannot be guaranteed. This document includes forward-looking statements, including projections of future economic and financial conditions. None of Columbia Threadneedle Investments, its directors, officers or employees make any representation, warranty, guaranty, or other assurance that any of these forward-looking statements will prove to be accurate. The mention of any specific shares or bonds should not be taken as a recommendation to deal. 

This document and its contents are proprietary. It may not be reproduced in any form or passed on to any third party without the express written permission of Columbia Threadneedle Investments. This document has not been reviewed by any regulatory authority. Threadneedle (Lux) is an investment company with variable capital (Société d'investissement à capital variable, or "SICAV") formed under the laws of the Grand Duchy of Luxembourg. The SICAV issues, redeems and exchanges shares of different classes, which are listed on the Luxembourg Stock Exchange. Subscriptions to a fund may only be made on the basis of the Offering Documents as well as the latest annual or interim reports and the applicable terms & conditions. Please refer to the 'Risk Factors' section of the Prospectus for all risks applicable to investing in any fund and specifically this fund. The above documents can be obtained free of charge on request from any appointed distributors or our website at www.columbiathreadneedle.com


Issued by Threadneedle Investments Singapore (Pte.) Limited, 3 Killiney Road, #07-07, Winsland House
1, Singapore 239519. Regulated in Singapore by the Monetary Authority of Singapore("MAS") under the Securities and Futures Act (Chapter 289) ("SFA"). Registration number: 201101559W. This document is not a prospectus as defined in the SFA. Accordingly, statutory liability under the SFA in relation to the content of prospectuses would not apply. This advertisement has not been reviewed by the Monetary Authority of Singapore.
Columbia Threadneedle Investments is the global brand name of the Columbia and Threadneedle group of companies.